Diaverum has became in Spain the leading independent renal care provider through haemodialysis for kidney patients, with a holistic approach inspired by the Swedish healthcare model.
The renal services are carried out in coordination with the Nephrology Services of the Referral Hospitals, guaranteeing the highest quality in patient care, led by a solid clinical management and enabled by a large digital infrastructure.
We are committed to a model of care for kidney patients focused on quality of life through an interdisciplinary approach, attending to their individual needs and training them to understand their disease. We work with both the patient and their family and their environment, to help them better understand kidney disease.
Diaverum has established a work system in clinics that involves a comprehensive approach to the patient, based on medical protocols that result in an improvement in the quality of life of kidney patients and the perception they have of the care received. We base our services and processes on the continuous evaluation of the quality of care criteria, establishing clinical objectives and indicators based on scientific evidence and on the results of the quality of life and perception of care surveys that are periodically performed on patients.
Our business model considers health care based on the humanization of care, since the patient's experience becomes essential when it comes to improving kidney care, along with the effectiveness of treatments and patient safety.
Although Diaverum offers a portfolio of services worldwide that ranges from preventive care, peritoneal dialysis and home care to the coordination of teams to treat the different comorbidities of patients and transplant services, in Spain we focus on:
Haemodialysis
Renal replacement therapy by which a machine (dialysis monitor) filters waste, salts, and fluids from a person's blood when his kidney function is less than 15% (kidney failure).
Find out more about Haemodialysis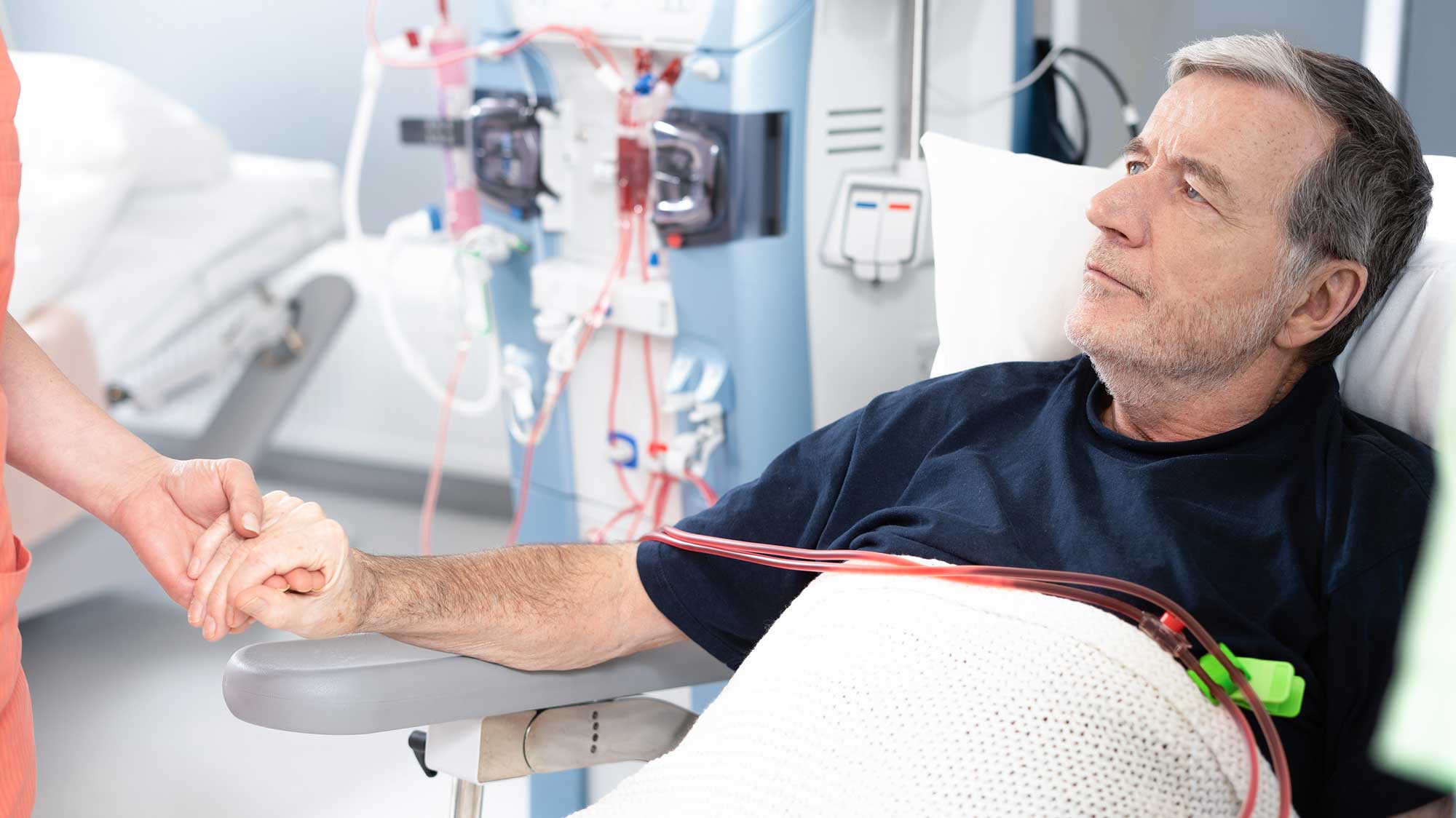 d.HOLIDAY
d.Holiday dialysis program, which seeks to facilitate administrative procedures for patients who have to reserve their dialysis treatment at a different clinic on their movements for vacations or similar reasons.